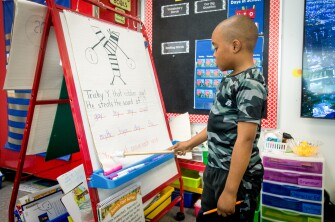 The article covers several topics, from how teachers are prepared in their teacher credentialing programs, to consistency in how we expect students to approach reading throughout their school day.
It's true that some balanced literacy teachers don't teach a lot of phonics. But others do. And as the science of reading movement has picked up steam, more schools have implemented explicit, systematic phonics programs, while still using guided reading throughout the rest of the school day.

That can undermine the whole approach, researchers say. If students learn phonics in the morning but are then asked to guess at words while reading in the afternoon, they won't be honing their phonics skills for authentic reading. If teachers then restrict these students to lower-level texts, they won't be building the knowledge and disciplinary literacy that will propel their learning forward.
Please click here to read the whole article.
https://www.edweek.org/teaching-learning/why-putting-the-science-of-reading-into-practice-is-so-challenging/2022/07