What is a facilitated IEP?
A facilitated IEP meeting is the same as any other IEP meeting, except that a neutral, third-party facilitator joins the meeting. The facilitator helps with communication among team members. The facilitator does not make decisions about the student's IEP. A facilitated IEP meeting aims to develop an IEP that is supported by team members and benefits the student. Both the family and the school must agree to have a facilitator join an IEP meeting.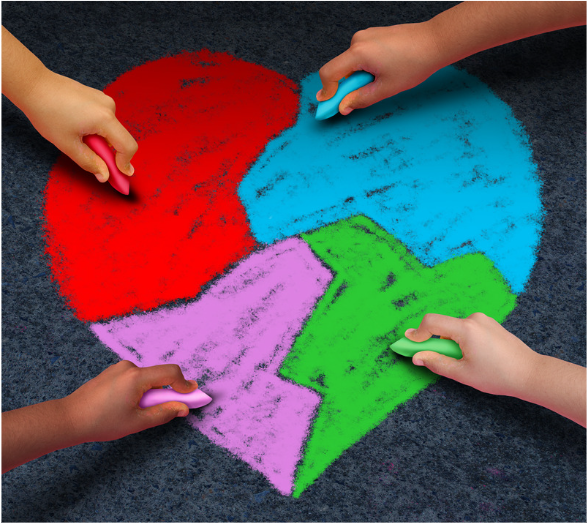 Benefits Of IEP Facilitation
The facilitator models effective communication and listening, and works to identify points where the team agree and disagree. IEP facilitation can improve relationships among IEP team members, especially when they are having difficulty working well together, and can also encourage the consideration of new options to address unresolved problems. IEP facilitation can help resolve disagreements more quickly than with other dispute resolution options and it allows decisions to be made by team members who know the student.
Who can request IEP facilitation?
Parents or school district staff may request IEP facilitation at any time. The easiest way to request a facilitated IEP in SFUSD is through your child's teacher or case manager. You can also ask a school administrator or email [email protected] with your request.
A facilitated IEP follows the rules of a regular IEP meeting
For example, schools schedule meetings at a mutually agreed time and place, provide meeting notice, and, if needed, free interpretation. The same members of the IEP team will attend, including the student's parents, regular and special education teachers, a school district representative, and someone who can explain how evaluation results may be reflected in the student's IEP, and the student, when appropriate.
Parents or the school district may bring other people who have knowledge or particular expertise regarding the student, such as an advocate.
Who will the facilitator be?
The SFUSD Special Education Services Department has partnered with The Bar Association of San Francisco to offer neutral, trained facilitators for facilitated IEPs.
Does the facilitator make decisions?
No. Facilitators are trained in effective communication and ways to address and resolve conflicts. They help IEP teams work together to develop effective IEPs for students. Members of IEP teams are the decision-makers.
What if the team is unable to agree at the facilitated IEP meeting?
If issues, disagreements, or problems are not resolved at the facilitated IEP meeting, a second facilitated IEP may be scheduled, or you may want to consider mediation or another form of dispute resolution. Your participation in the facilitated IEP meeting does not affect your parental rights.
Resources: https://www.cadreworks.org/resources/cadre-materials/idea-dispute-resolution-parent-guides/iep-facilitation and https://www.sfusd.edu/sped/dispute-resolution