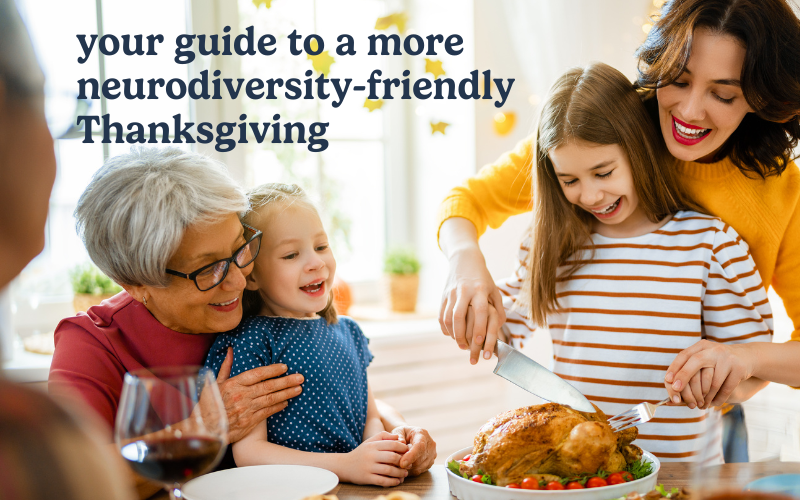 Here are some tips from Beaming Health
If you're a parent, let your host know about your kid's triggers. You can work together to prepare accommodations. You might bring your kid's favorite toys or work with the host to create a sensory-friendly room for the party.
If you're autistic, let your host know what will make you feel most comfortable. You might ask that they have a quiet space for you to take a break in. You might bring a dish or snacks in case you need more safe options.
If you're hosting, set a comfortable dress code and share any activities and meals you have planned. Be flexible to changes in case guests end up coming late or not able to make the party.
Check out our complete guide for more tips.