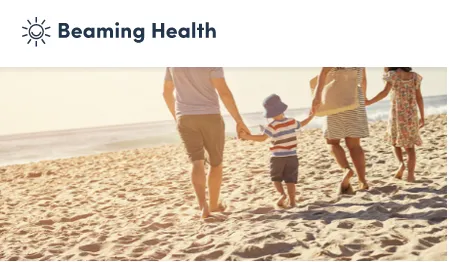 It's estimated that only 13% of autism families take vacations.1 This surprised us at first, but it makes sense —most vacation spots aren't made with autism and neurodivergent families in mind. There are so many questions and unknowns. Will my kids be safe? Will they have fun? Where will we stay, eat, and play? Will people understand our needs and challenges? As many autism parents know, it's not easy to escape judgment and find a place that welcomes neurodiversity.
Read this collection of autism-friendly travel destinations built specifically with neurodiverse families in mind from Beaming Health.
If the thought of traveling feels stressful, find some helpful tips in Beaming Health's ultimate guide to travel for autism families.