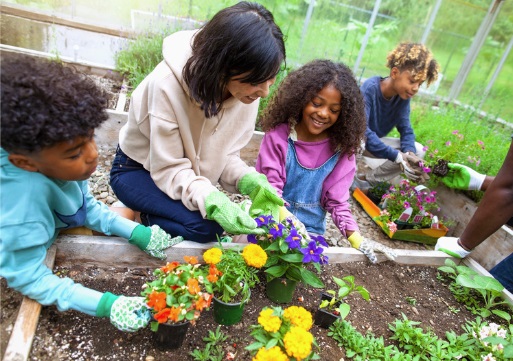 SFUSD welcomes your involvement
SFUSD welcomes and encourages students' parents, guardians, and caregivers to be directly involved in their children's education.
Family partnership and empowerment are so highly valued, that they are a part of the district's strategic plan. Schools aim to ensure that families are welcome in our schools, have the information they need to be partners in their children's education, and are included in decision-making at their children's schools. You can learn more on the SFUSD Family Partnerships webpage.
Parents of children with disabilities can bring a unique perspective so I want to encourage you to add your voice and participation at the level that feels right to you.
Communicate with your child's teachers
Back to School Night and Parent Conference Week are great opportunities you should definitely take advantage of. Parent conferences are offered on request in Middle school and High school levels. If you would like one, please request it! This is a great opportunity to check in on how things are going at school. You can email your child's teachers from ParentVue to get in touch. The communication does not stop there! Please email your teachers at any time throughout the year with questions, concerns, and kudos that are on your mind.
Join in at school events
Join your school's email list and follow them on social media to stay informed of opportunities for participation in schoolwide events. Run for school site council, join the PTA, and show up with your child for family events like garden days, fundraisers, or the school dance. It may mean you wash some cars or escort some field trips, but taking these opportunities really helps build connections with your school staff.
Help plan Inclusive Schools Week
All SFUSD schools will celebrate Inclusive School Week this December 4-8. The purpose of this week is to make sure that all students, especially those with IEPs or 504 plans, feel included at school. How is your school celebrating? Can you join the planning team this year? Please email [email protected].
Join a district advisory committee
You can find an up-to-date list of opportunities at https://www.sfusd.edu/advisory-councils-committees. Some of my favorite ways to get involved are the High School task force, and the Community Advisory Committee for Special Education (CAC). There are committees aligned with many diverse areas of interest so please take a look and consider joining a council or committee in an area that is important to you.
Give feedback at a San Francisco Board of Education Meeting
Is there input you need to share about your school experience that needs attention at a higher level? Public comment is welcome at Board of Education meetings. Parents or students can comment in person or on Zoom. You can expect to have 1 to 2 minutes to make your point. To learn how to comment or watch the meetings, please visit https://www.sfusd.edu/about-sfusd/board-education/board-education-meetings
Ready to learn more?
Call our warmline to be connected to a Family Resource Specialist, who can help you connect to resources to help your child, including support to find interesting opportunities to participate in your child's school experience.