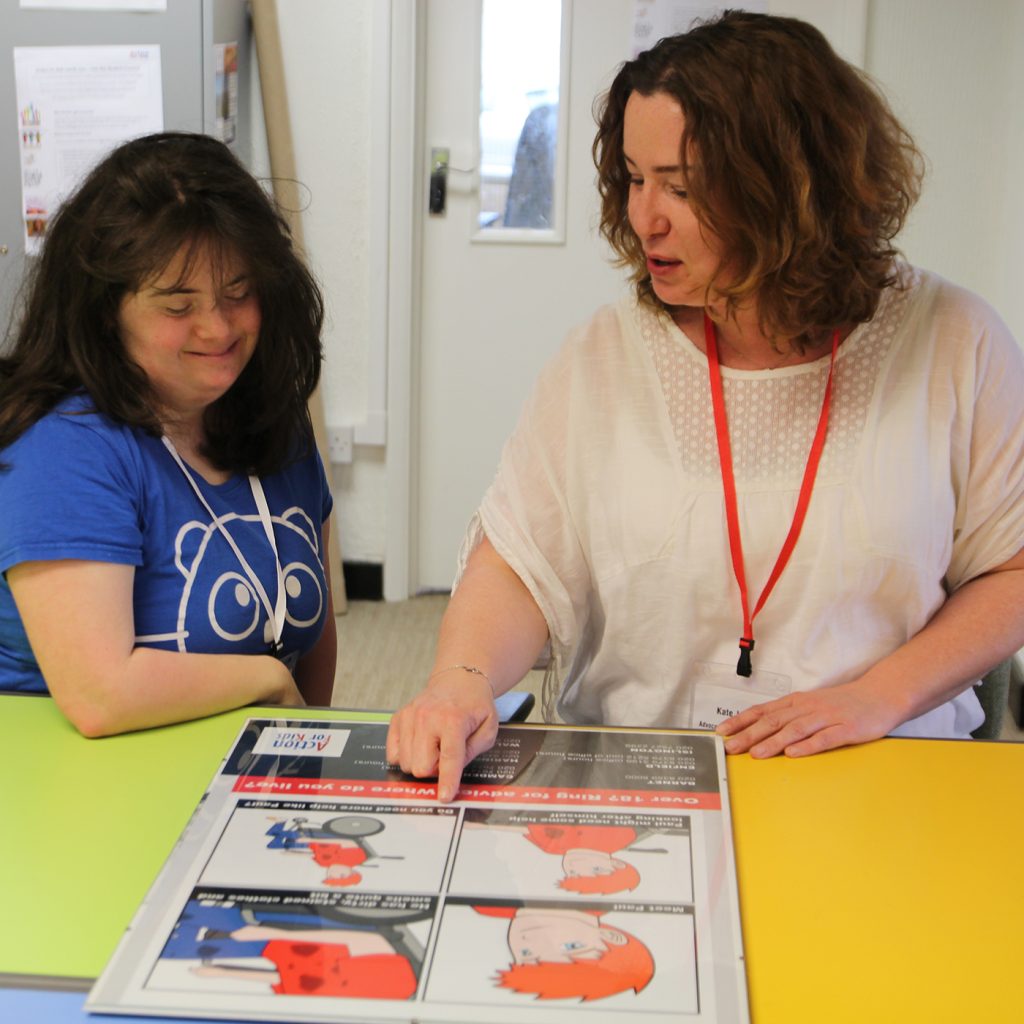 As a parent of a teen with high needs who might never leave home I always wonder – what are the most important skills I can teach my youth in transition as she gets older? What is valuable to her? What does she need to face the world outside of our house? What will help her communicate her needs/wants/desires when I'm not around?
One of the most important skills I can provide to her is teaching her self-advocacy. But what is it and how do I teach it? Self-advocacy is a person's ability to effectively communicate and assert his or her needs. It is an effective tool, and people who self-advocate are more likely to experience success at work, at school, and throughout their lives. Teaching self-advocacy to youth with disabilities is especially important as they transition to post-secondary education and a competitive job market. Teaching youth how to take charge of their education and their lives as much as possible can help them be more successful as they exercise their independence.
Why Does It Matter?
Teaching self-advocacy involves helping students gain the tools to navigate their own lives. They are learning to ask for help, to solve their own problems and to know their rights. An important aspect of teaching youth with disabilities is communicating the importance of understanding their own needs. It means being able to choose things for themselves. They also need to identify how they learn and understand their needs for any specific accommodations.
How Do You Teach Self-Advocacy?
Teaching self-advocacy involves several methods. One method is role-playing. Teaching youth with disabilities how to handle different situations is a good way to prepare them for situations that may arise as they strive to become more independent. Have them practice their responses to real-life situations such as interviewing for a job or meeting with a doctor.
Encourage youth to ask questions about anything they do not fully understand. Good self-advocates are not afraid to seek help from others, but they also do not let people control their lives. When students question why something is happening, they are learning to look out for themselves.
Students Who Can Self-Advocate Are Independent and Empowered
Young people with disabilities who receive self-advocacy instruction are more likely to succeed as independent adults. They will have the confidence and knowledge required to navigate college, the job market, and life. Students who are taught self-advocacy can identify their weaknesses, ask for help and make decisions with confidence. Building this skill takes years and practice, but in the end, an empowered individual has fewer limitations.
To that end, we are excited at Support for Families to have hired a Transition Aged Youth Program Coordinator who will begin a social group for youth with disabilities aged 14-22 in the Fall! Please keep an eye out on our website calendar for event details.
In community,
JoAnna Marie Van Brusselen
K-12 Education Manager
Support for Families
Ready to Learn more?
Come to our Workshop: Transition – What you need to know or drop in to our Adult Services and Transition support group.
We are also planning to launch a Transition Aged Youth social group for youth with disabilities aged 14-22, look for it this fall!