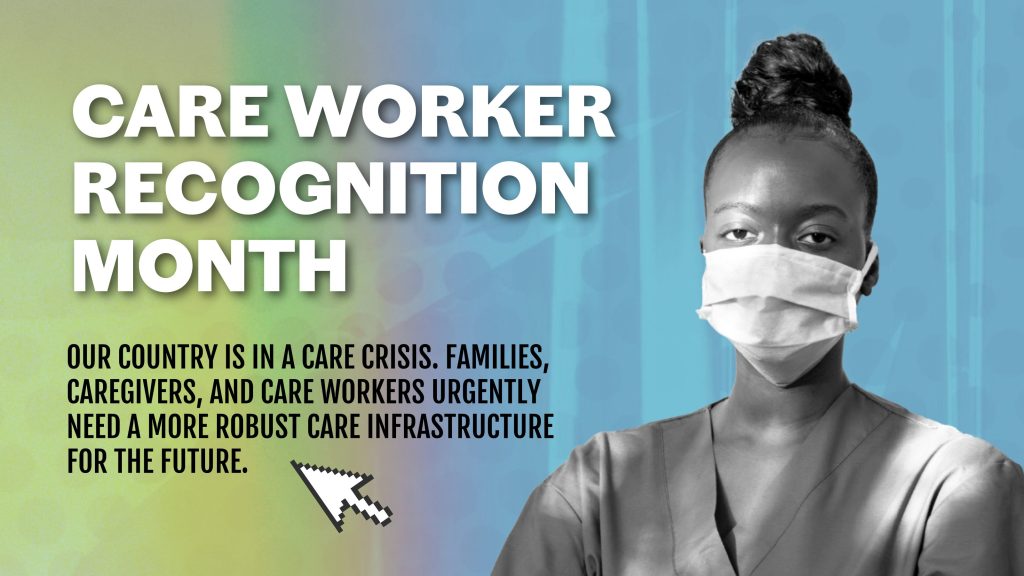 Image credit to https://twitter.com/SEIU SEIU is Service Employees International Union: 2M working people united for dignity, justice, and a better life.
Across America, care workers help raise our children, assist seniors as they age with dignity, and support people with disabilities — giving families peace of mind and making it possible for millions of Americans to earn a paycheck while their loved ones are safe and secure. These unsung heroes strengthen our communities and form the backbone of our Nation's economy. This month, we honor their extraordinary contributions and commit to supporting them with better pay, better benefits, and the recognition they have long deserved.

Read the full Proclamation on Care Workers Recognition Month | The White House.