ADHD Info Packet
Support for Families has produced the following information resource to assist families and professionals with their search for essential information and access to resources. We hope that they are helpful and invite you to contact us with questions or comments.
Download the entire PDF packet in your preferred language below, or scroll down to find links to each section of this packet.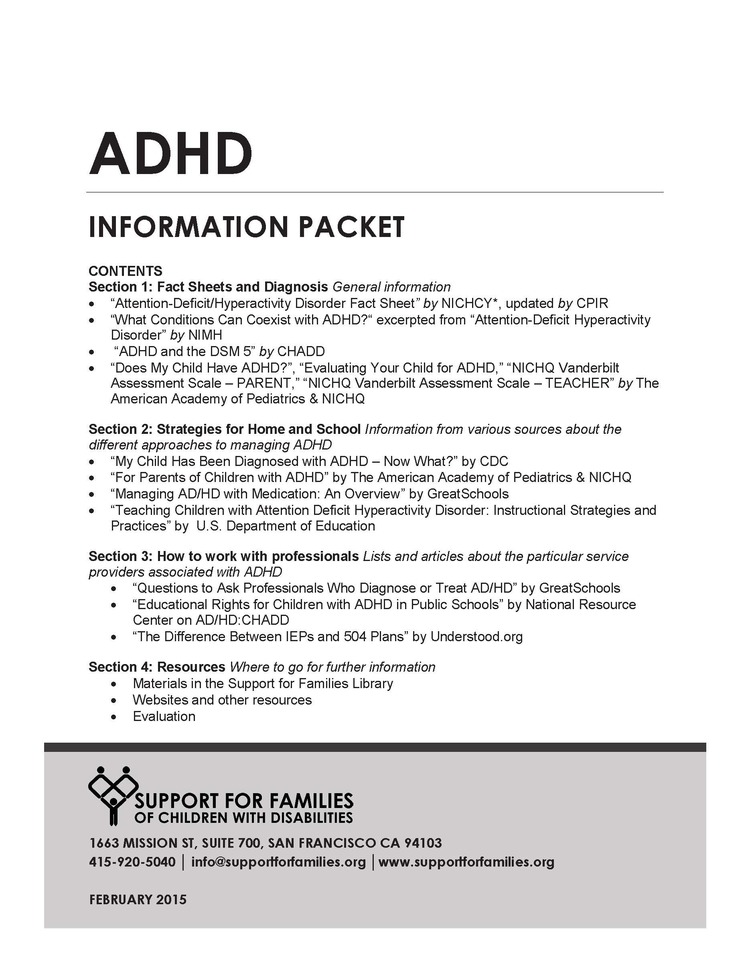 Section 1: Fact Sheets and Diagnosis
Section 2: Strategies for Home and School
Section 3: How to Work with Professionals
Section 4: Resources
Let us know what you think! These resources do not endorse any services or programs listed, nor are they to be considered an exhaustive listing of organizations or websites. If you find any incorrect information, if you would like to offer feedback, or if you know of additional resources that may be helpful to include in the future, please contact us.